GIRL SCOUTS SHOW APPRECIATION TO FD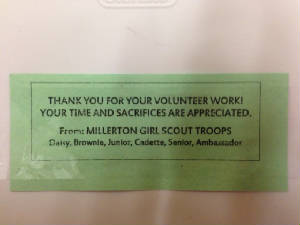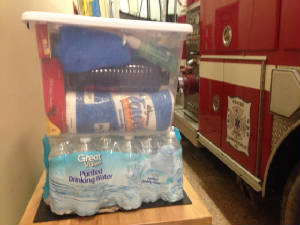 04/13/16
After returning to Station 8 from the fire, the members were greeted by a Millerton Girl Scout member with an volunteer appreciation package. As part of a community project, the scouts put together a container of items that include snacks, water, and other goodies that our members will be sure to enjoy. Thank you again to the Millerton Girl Scouts!
WORKING FIRE IN THE TOWNSHIP
04/13/16 1732hrs
Stations 8 and 7 (Tioga) were dispatched to Mystic View Lane in Lawrence Township for a reported structure fire. Chief 8-10 (Hackett) arrived and reported smoke showing and requested a 2nd alarm. Engine 8-3, Engine 8-2, Squad 8-18, and Ambulance 8-6 responded. Upon arrival, crews advanced two 1 3/4' attack lines into the structure and quickly knocked down the fire, keeping it from spreading throughout the residence. Crews from 8 and 7 conducted overhaul and extinguished the remaining hot spots.
2 VEHICLE MVC ON ROUTE 287
04/06/16 1515hrs
Station 8 was dispatched to a 2 vehicle crash involving a passenger vehicle and a school bus near the railroad crossing on Route 287 in Lawrence Township. Rescue 8-8 with a crew of 5 responded. Upon arrival, it was reported as a vehicle that had struck the rear of the bus with patial blocking of the road. Members checked over for injuries while working with school officials and conducted traffic control. No injuries were found and units remained on scene to assist PSP and the Wheelers Towing with traffic control.
2 VEHICLE MVC ON ROUTE 49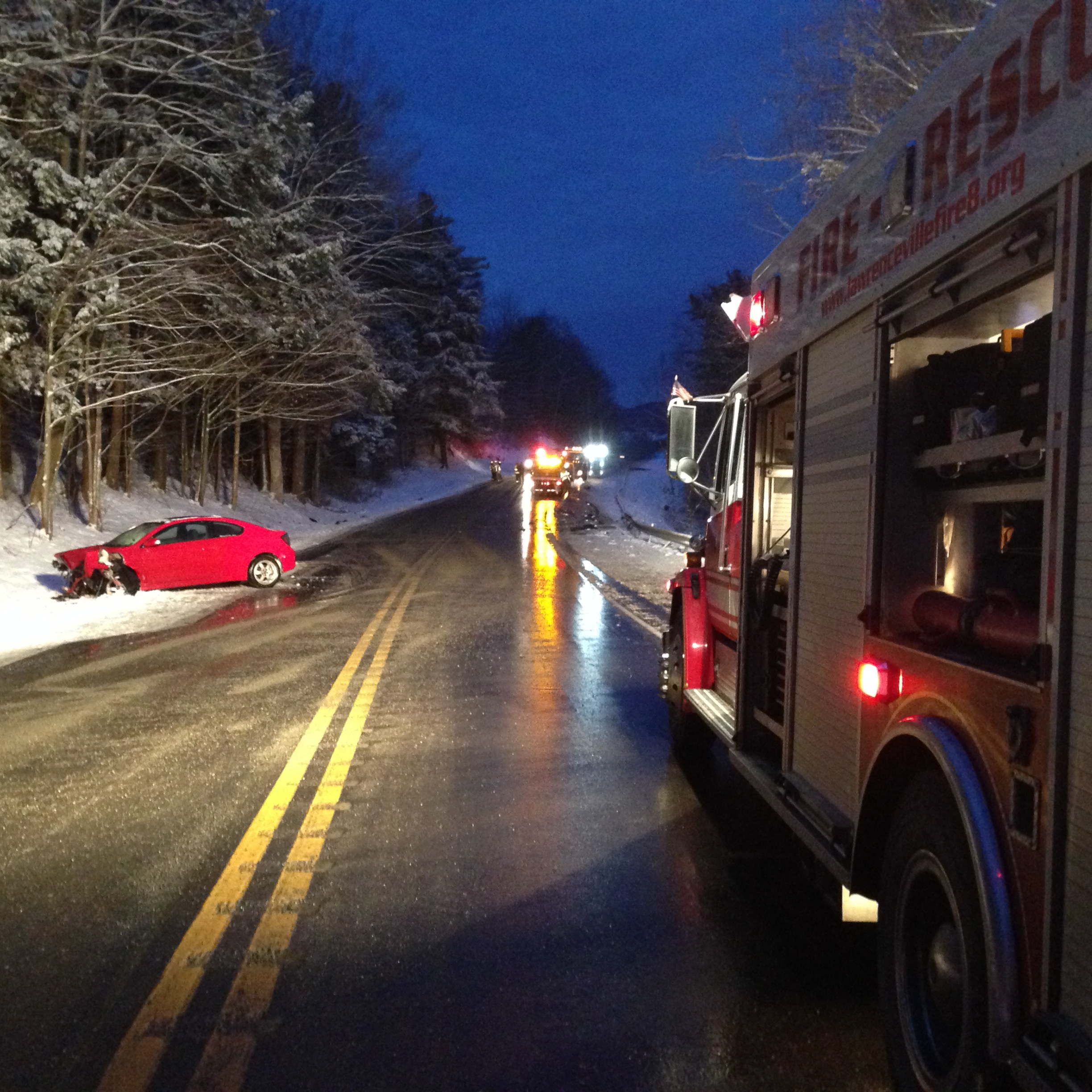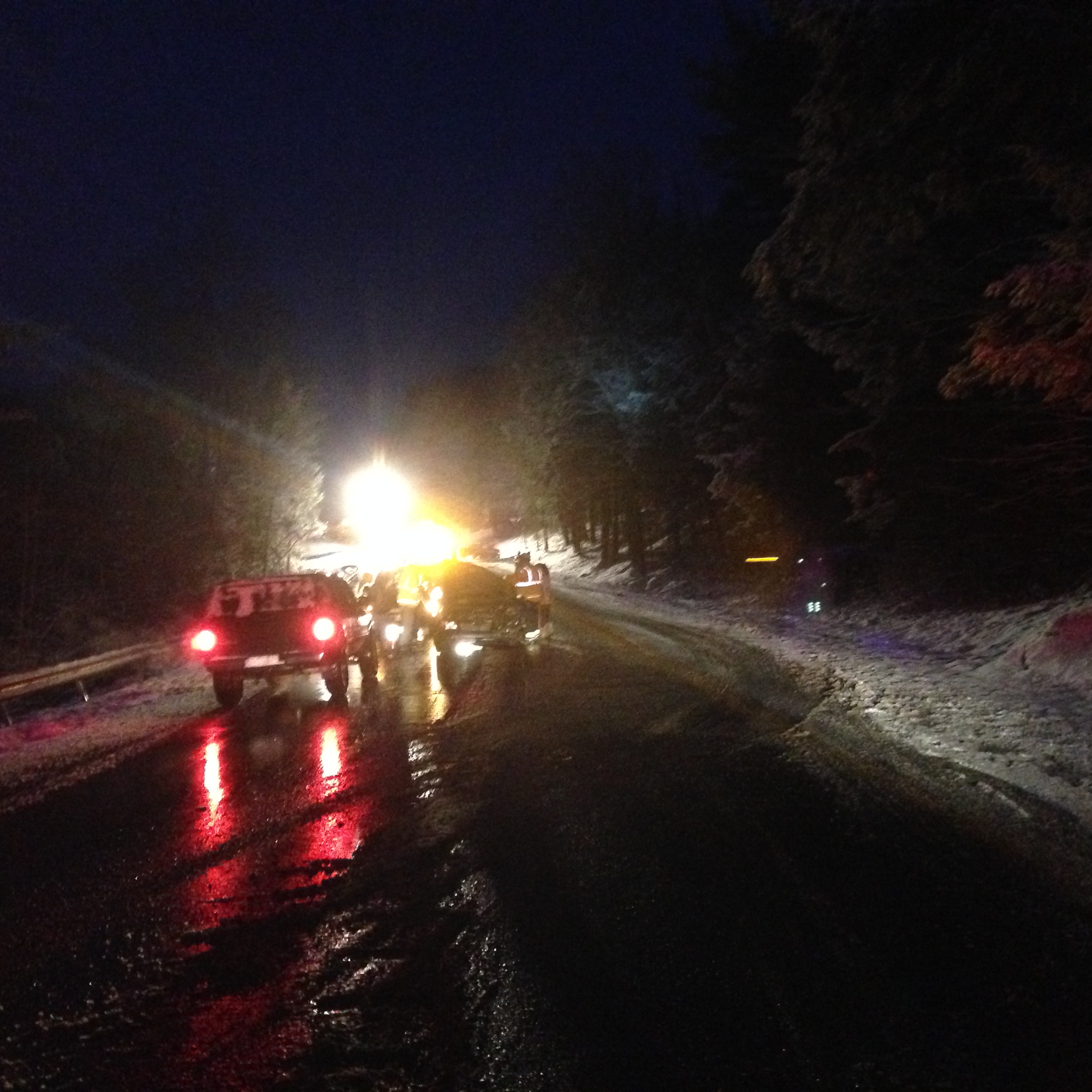 04/04/16 1535hrs
Stations 8 and 18 (Nelson) were dispatched this morning to a vehicle crash on Route 49 near the Lawrence Township and Nelson Township line. Chief 18-10 (Shaw) arrived and reported two vehicles with the roadway completely blocked. Rescue 8-8 and Squad 8-18 responded. Upon arrival, units set up traffic control and assessed for injuries. No injuries were reported and units remained on scene to conduct traffic control with assistance from Penndot.
POLE FIRE ON ROUTE 287
01/05/16 0816hrs
Station 8 was dispatched this morning for the report of a pole fire on Route 287 south of Route 328 in Lawrence Township. Chief 8 (Strange) arrived on scene and reported a transformer had exploded on the pole and caught fire with a small wildfire at the base of the pole. Bystanders had stopped the wildfire with extinguishers. Engine 8-3 with a crew of 4, Squad 8-18, and Chief 8-60 (Buttton) all responded. Upon arrival, units setup a safety zone and closed the traffic lane adjacent to the pole. Penelec arrived on scene and disconnected the power and extinguished the fire on the pole. All units cleared shortly after.
Lawrenceville Fire Department 8
9-11 Mechanic Street
Lawrenceville, PA 16929
570-827-2047
"100% Volunteer Since 1939"